Qantas (QAN.ASX) short was flagged on the blog post dated 25/08/2016, when QAN was trading at $3.58. The stock is now trading $3.11. Time to cover the shorts, buy back and lock in the profit.
Interesting and worth noting, Qantas has traded lower in the face of a company share buy-back program being announced, record profit, increased dividend and oil prices trading lower. On reflection of these matters, (that should have normally helped the Qantas share price), one could draw the view, that this could be a short worth revisiting on the next bounce or rally higher.
Our algorithm engines will continue to track for future short side signals.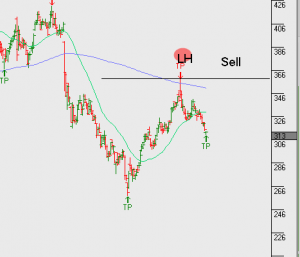 Leon has been working in the financial services industry for 18 years in management and advisory roles. Leon has extensive experience in general advice and dealings involving securities and derivative financial products.
PS 146 Securities & Derivatives, ADA 1 & 2 accreditation, Responsible Manager Certificate. Leon is authorised to provide financial product advice and deal with respect to the following financial products:
· Deposit Products
· Securities
· Derivatives
· Interest in managed investment schemes; and
· Government debentures, bonds and stocks