As an update to last week's post on GrainCorp, we again remind readers that GNC is approaching an oversold level.
We expect support will likely develop at or near the current price level.
The trade in GNC is  likely to be a corrective move from oversold conditions.
The stock price is unlikely to develop into a meaningful uptrend.  We recommend a stop loss below the final pivot, or entry point. GNC
$8.50 – $9.00 is buying support with $9.50 is the profit target.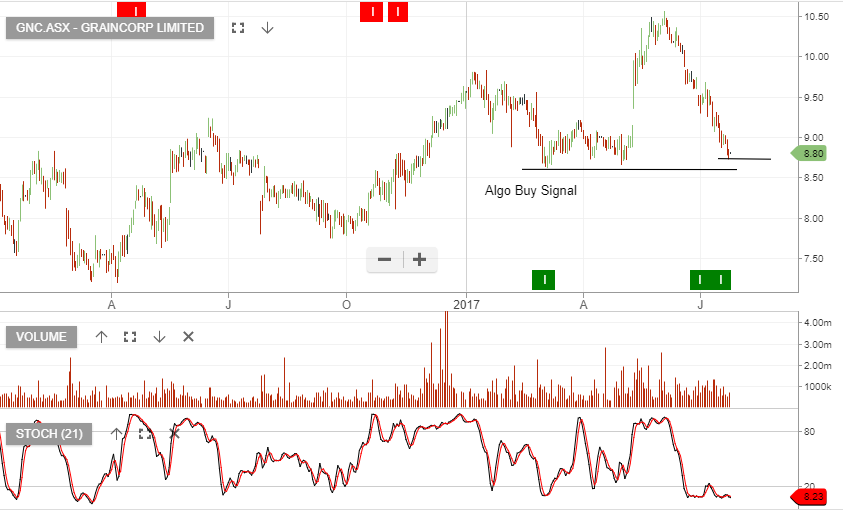 Leon has been working in the financial services industry for 18 years in management and advisory roles. Leon has extensive experience in general advice and dealings involving securities and derivative financial products.
PS 146 Securities & Derivatives, ADA 1 & 2 accreditation, Responsible Manager Certificate. Leon is authorised to provide financial product advice and deal with respect to the following financial products:
· Deposit Products
· Securities
· Derivatives
· Interest in managed investment schemes; and
· Government debentures, bonds and stocks