Our Algo Engine has been alerting us to the retracement and "higher low" pattern developing in GrainCorp.
The stock price bounced from oversold conditions in Thursday's trading, after touching $8.51. Friday displayed strong follow through buying with the price action closing near session highs.
We've been looking for a move higher in GNC, it looks like it could be underway, and a rally back to $9.25 – $9.50 is our target.
Apply a stop loss below $8.51.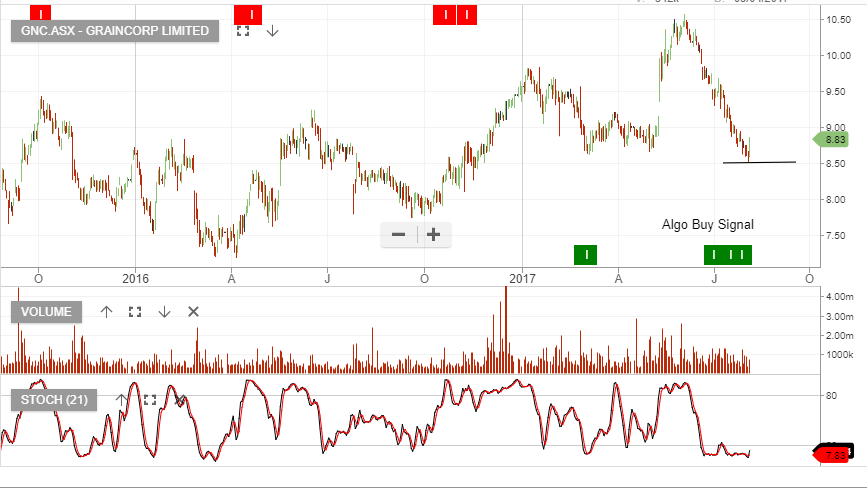 Invocare is another name we're watching for confirmation on a developing "higher low" pattern. Friday's closing price was a little weak. We'll watch this name into next week and keep you updated on our analysis.