Since trading down to $20.30 on September 15th, shares of ANN have rallied over 18% and are priced at $24.00 in early trade.
Even though we see organic growth tracking at the upper end of their 3% to 5% guidance, internal momentum indicators are now looking overbought.
ANN is currently trading at 18X earnings and we estimate the FY18 EPS around USD 95 cents.
Investors holding shares of ANN can look to either sell their shares outright, or sell the December $24.50 call option and collect 80 cents of premium to enhance cash flow.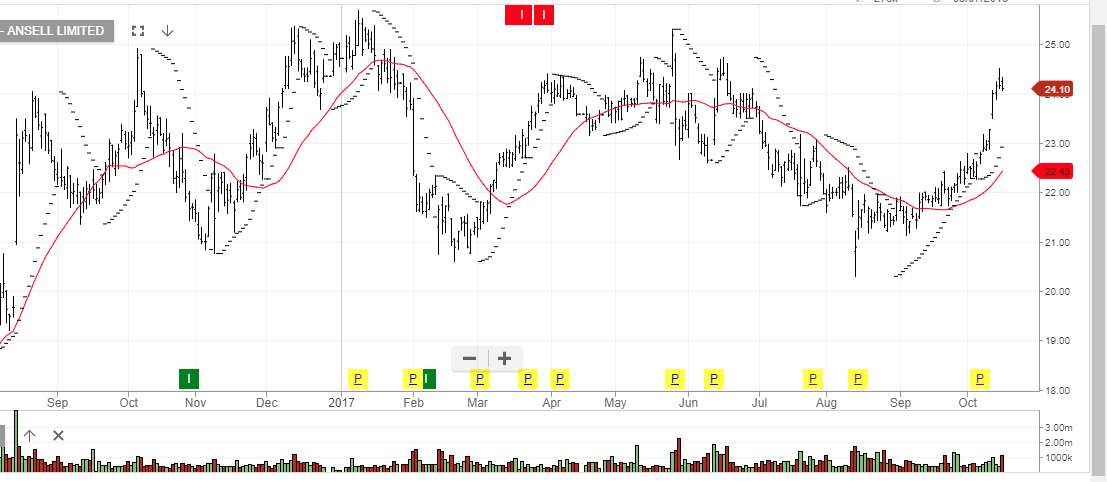 Ansell