Based on the positive macro data, cost savings, benefits from US tax changes and the transformation program Ansell announced, we see upside to Ansell's upcoming earnings result on the 12th February.
ANN currently trades at 17x 2019 earnings and a forward dividend yield of 2.7%.
We're buyers on near-term weakness ahead of the upcoming earnings result.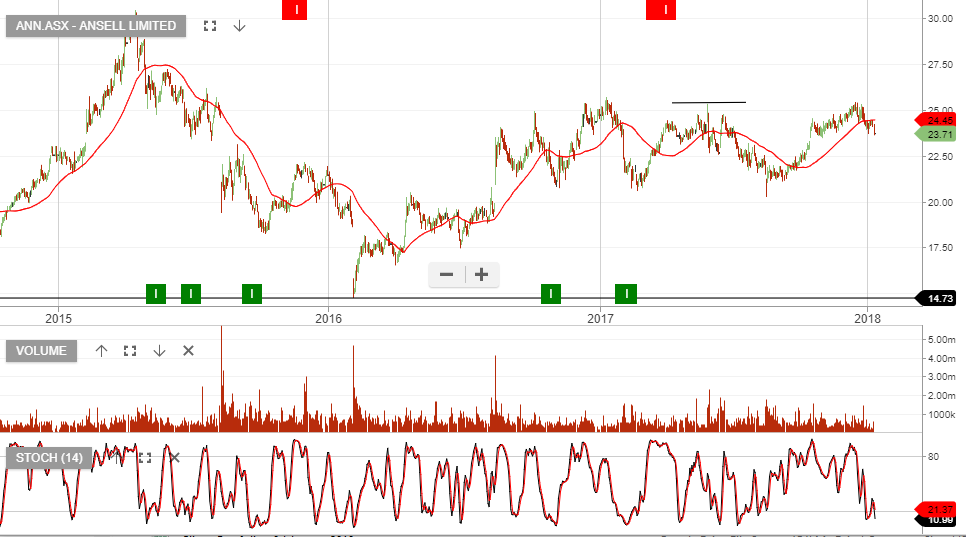 Ansell