We recommend buying GPT Group and placing  a stop loss below the recent $4.65 low.
Investors may prefer to hold the stock and sell September $5.00 call options to enhance the cash flow, whilst staying exposed to the June dividend.
GPT will pay $0.123 dividend on  June 29th.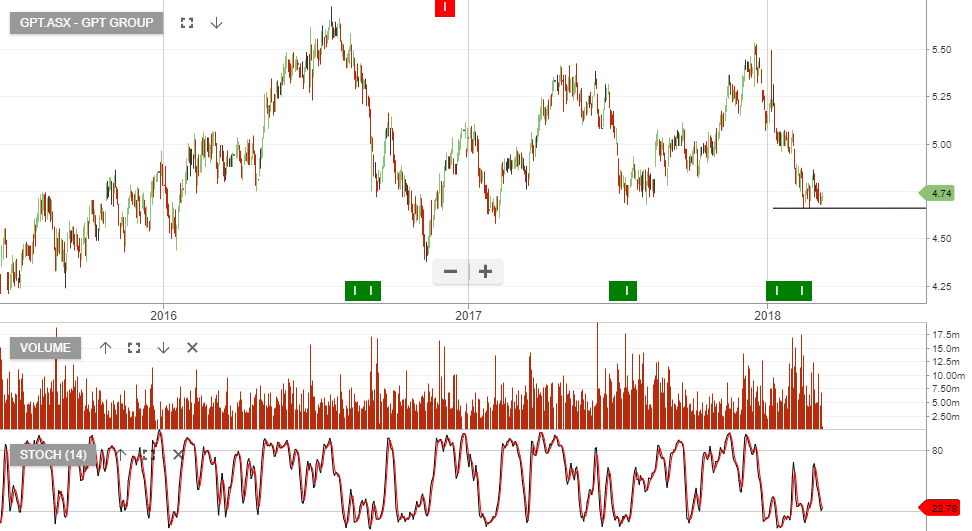 Leon has been working in the financial services industry for 18 years in management and advisory roles. Leon has extensive experience in general advice and dealings involving securities and derivative financial products.
PS 146 Securities & Derivatives, ADA 1 & 2 accreditation, Responsible Manager Certificate. Leon is authorised to provide financial product advice and deal with respect to the following financial products:
· Deposit Products
· Securities
· Derivatives
· Interest in managed investment schemes; and
· Government debentures, bonds and stocks