It's always interesting to look at the index re-balancing and think about the names that have been removed or added in the index rankings.
QBE has a negative price structure and an Algo Engine sell signal.
S32 has an Algo Engine buy signal and is a core holding in our ASX Top 50 model Portfolio. As of  March 19th, S32 will now move into the ASX Top 20 model.
We suggest readers look at the charts of the two new additions to the ASX100 index, CWY and XRO.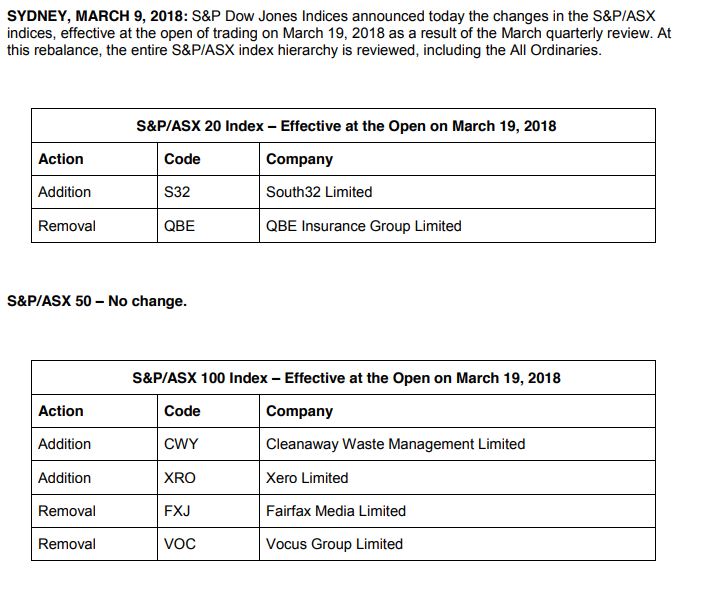 Leon has been working in the financial services industry for 18 years in management and advisory roles. Leon has extensive experience in general advice and dealings involving securities and derivative financial products.
PS 146 Securities & Derivatives, ADA 1 & 2 accreditation, Responsible Manager Certificate. Leon is authorised to provide financial product advice and deal with respect to the following financial products:
· Deposit Products
· Securities
· Derivatives
· Interest in managed investment schemes; and
· Government debentures, bonds and stocks