Our ALGO engine triggered a buy signal for OSH into the ASX close yesterday at $7.05.
OSH is widely regarded as owning some of the southern hemisphere's best LNG assets and as such is a favorite stock for retail investors.
The stock's performance has closely tracked the global energy markets, which have been very active recently.
Technically, we see scope for a upside move to $7.80 and good support near the $6.90 area.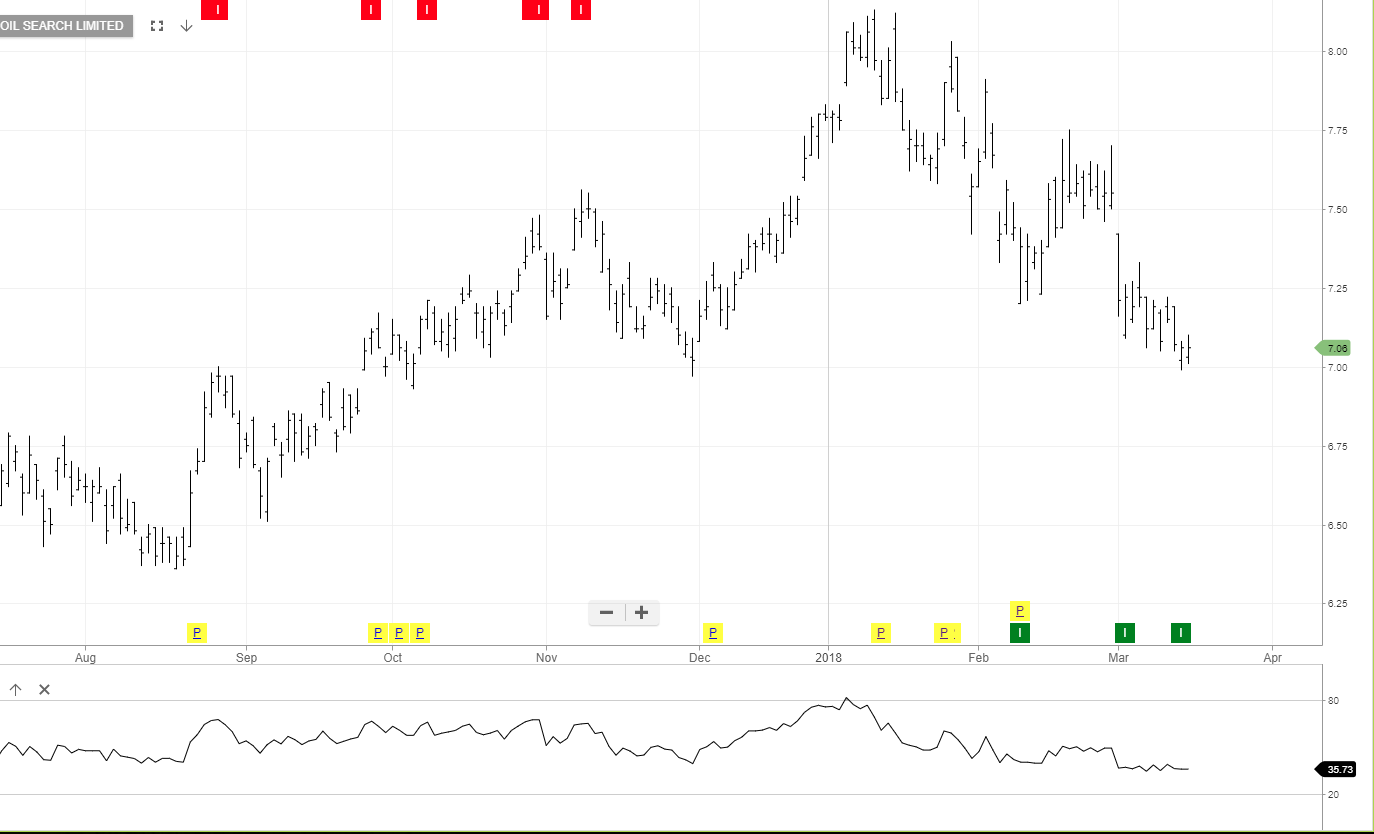 Oil Search
Author:
Todd
Todd has worked in the financial industry for 20 years. During this time, his primary focus has been in the Foreign Exchange, Global Equities and Fixed Income areas. Todd has also served as a Judicial Advocate in several tax cases in the US Federal Court.