Shares of FMG are firming back over $4.80 in early trade as Spot Iron Ore prices rose for the second consecutive day to reach $72.00.
Analysts have pointed to the end of China's winter curbs on metal production as supporting demand for all grades of Iron Ore over the near-term.
Internal momentum indicators on the daily charts are improving and we see the next resistance level at $5.25 and support at $4.60.
FMG is part of our Top 50 Model portfolio and we suggest that investors can buy the stock at current levels for a move back into the $5.40 area over the medium-term.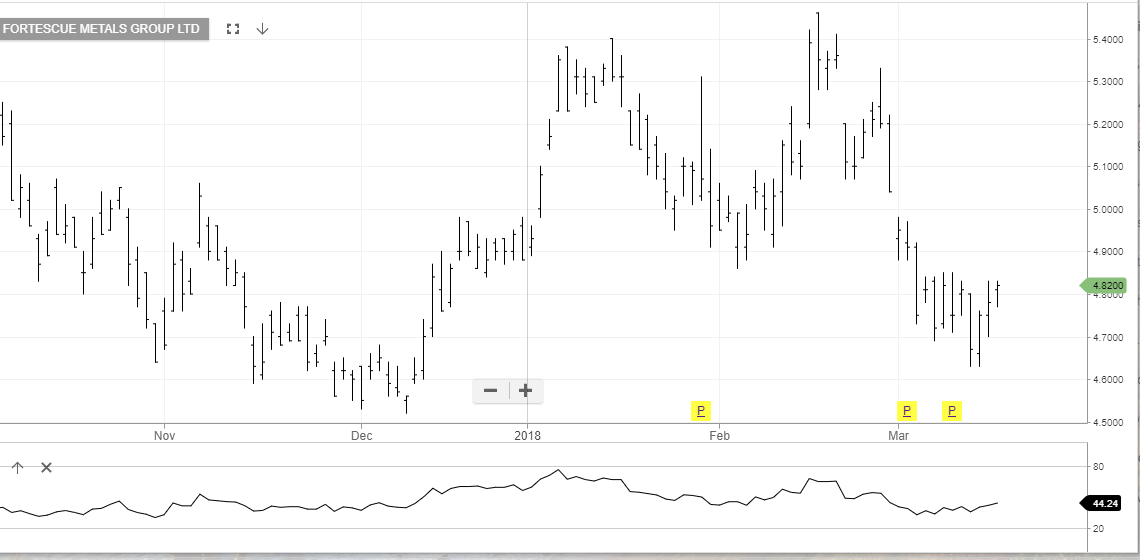 Fortescue Metals group
Author:
Todd
Todd has worked in the financial industry for 20 years. During this time, his primary focus has been in the Foreign Exchange, Global Equities and Fixed Income areas. Todd has also served as a Judicial Advocate in several tax cases in the US Federal Court.