Shares of WES have opened over 5% higher to $43.60 as the company announced that it will divest its Coles grocery business into a stand-alone ASX listing.
This new entity will be made up of over 800 supermarkets and bottle shops, 700 gas stations and 88 hotels.
The action will result in WES shareholders being granted shares in the new Coles business after WES retains a 20% equity holding.
This is all pending board, shareholder and regulatory approval.
WES was added to our Top 20 Model Portfolio about 2 years ago at $39.05. We would consider WES a Buy/Write opportunity at current levels.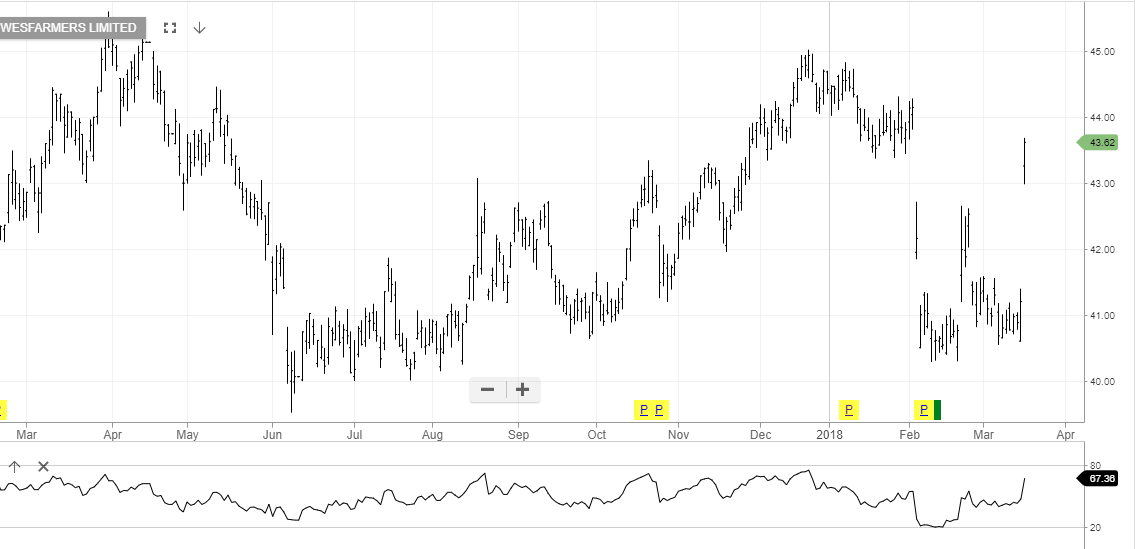 Wesfarmers
Author:
Todd
Todd has worked in the financial industry for 20 years. During this time, his primary focus has been in the Foreign Exchange, Global Equities and Fixed Income areas. Todd has also served as a Judicial Advocate in several tax cases in the US Federal Court.