The Algo Engine triggered a sell signal in Goodman Group earlier this week. The signal resulted in GMG being removed from ASX 50 model portfolio. The position was held for 550 days with a return of 22.2%, plus an additional $0.39 in dividends.
Goodman Group has been a very strong performer within the REIT sector, with underlying EPS consistently at high single digits. The sell signal can be viewed as a cautious reminder of the compressed 3.4% yield GMG now trades on.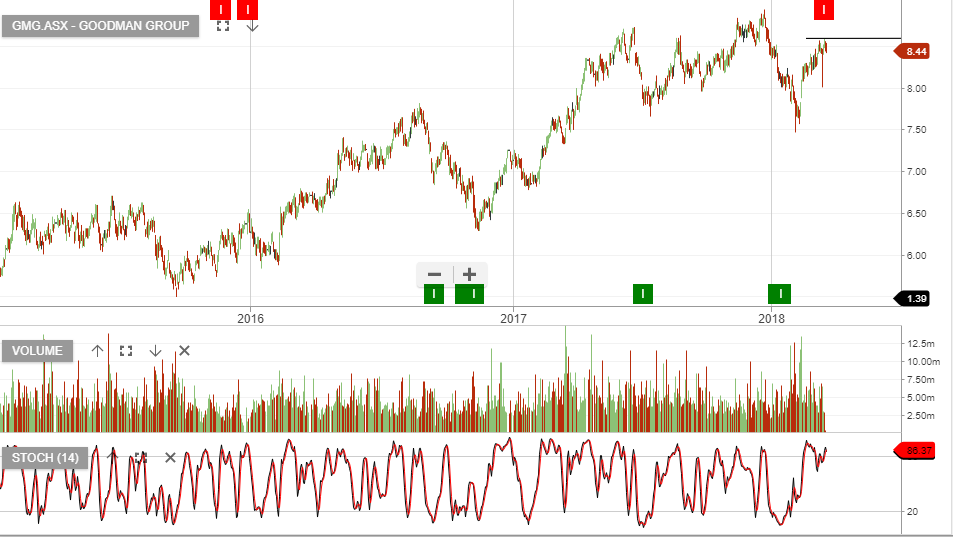 Goodman Group
Leon has been working in the financial services industry for 18 years in management and advisory roles. Leon has extensive experience in general advice and dealings involving securities and derivative financial products.
PS 146 Securities & Derivatives, ADA 1 & 2 accreditation, Responsible Manager Certificate. Leon is authorised to provide financial product advice and deal with respect to the following financial products:
· Deposit Products
· Securities
· Derivatives
· Interest in managed investment schemes; and
· Government debentures, bonds and stocks