We look at what the financials are likely to be in 2020; post the Tatts Group integration and cost savings.
FY20 revenue $5.5 billion, EBIT $880m, (FY17 was $325m) with underlying earnings growth of 6 – 8% per year and a forward dividend yield into 2020 of 5.5%.
Investors will be well served by tracking TAH for an upcoming entry point as the stock price re-bases near current levels.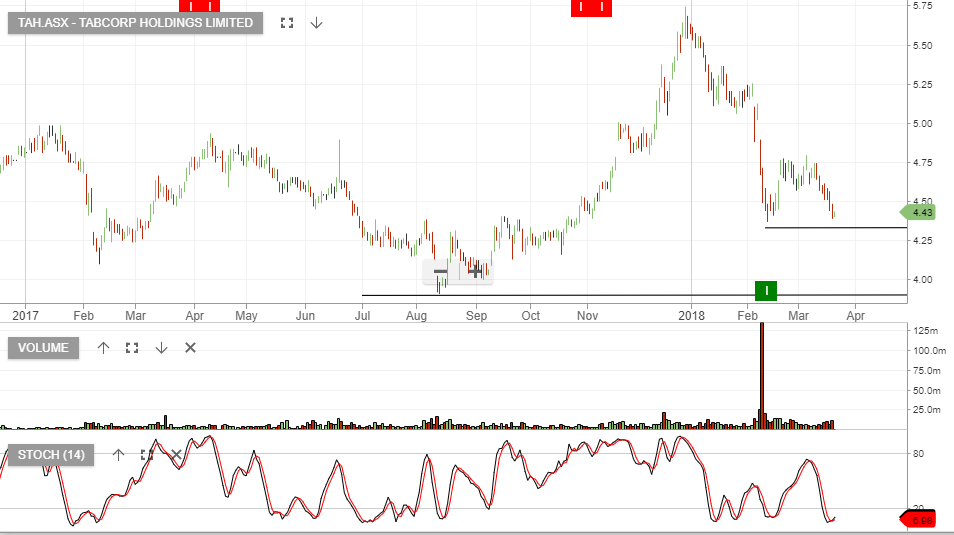 TabCorp