Our ALGO engine triggered a sell signal in SHL on February 5th at $24.85
In our blog post from March 3rd, we set an initial downside target of $23.10.
Shares of SHL hit $23.00 yesterday and we closed out of our short CFD positions on the SAXO Go platform.
At 21X estimated 2018 earnings, the stock looks more attractive at $23.00, than at $25.00
However, given the heightened volatility in the ASX market in general, we will remain flat in SHL and advise clients when we look to enter another position.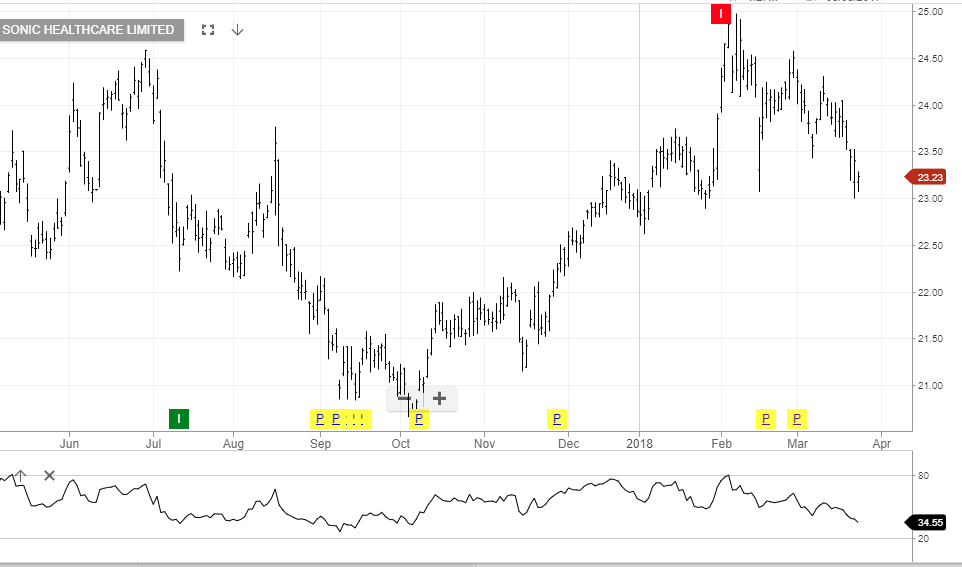 Sonic Health