Our ALGO engine triggered a sell signal in SHL on February 5th at $24.85
In our blog post from March 3rd, we set an initial downside target of $23.10.
Shares of SHL hit $23.00 yesterday and we closed out of our short CFD positions on the SAXO Go platform.
At 21X estimated 2018 earnings, the stock looks more attractive at $23.00, than at $25.00
However, given the heightened volatility in the ASX market in general, we will remain flat in SHL and advise clients when we look to enter another position.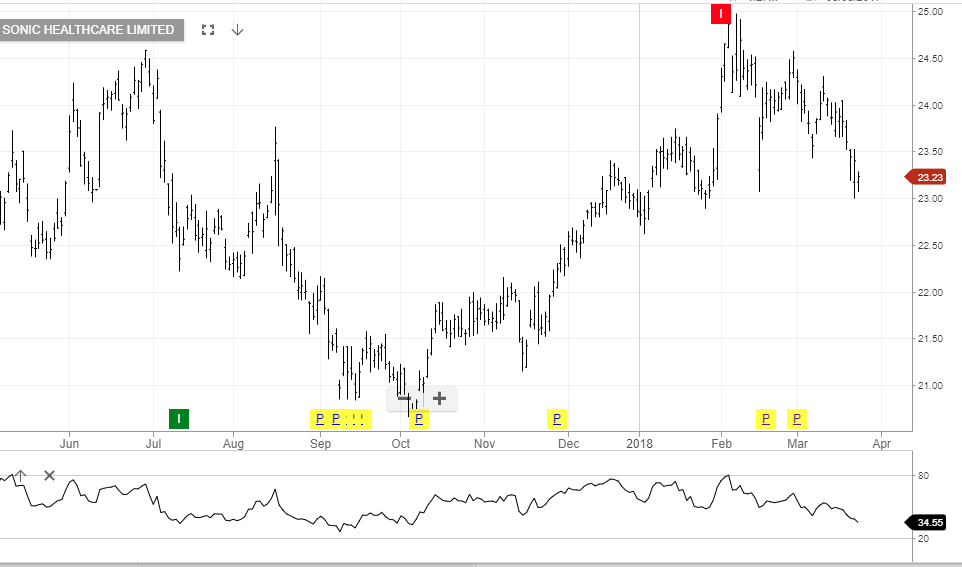 Sonic Health
Author:
Todd
Todd has worked in the financial industry for 20 years. During this time, his primary focus has been in the Foreign Exchange, Global Equities and Fixed Income areas. Todd has also served as a Judicial Advocate in several tax cases in the US Federal Court.