The Dow Jones Index dropped 724 points on Thursday and another 425 points in the overnight session to close at 23,533.
The benchmark index has now declined more than 3,000 points, or 11.6% from its high on Jan 26th, at 26,616.
We've been warning about the stretched PE valuations in US markets and we forecast further selling in the tech-heavy NASDAQ, which will drag markets lower.
The Dow closed at 19,827 on Inauguration Day, 20th Jan, 2017, which means it has about 3,700 points further to go before the Trump rally gains disappear.
22,000, or a 50% retracement of the breakout rally which began in late 2016, provides a reasonable downside target where buying interest is likely to provide support for the index.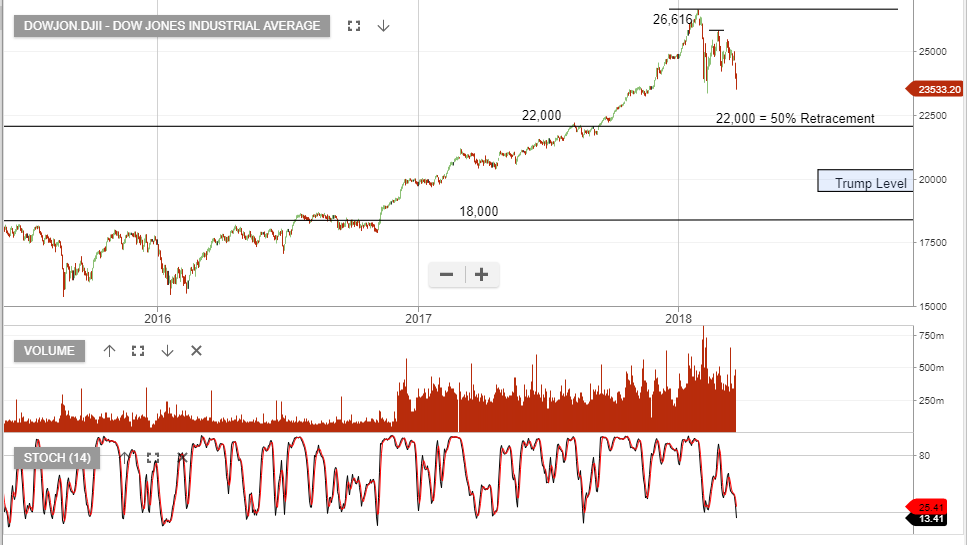 The NASDAQ is 10% above the 50% retracement price target.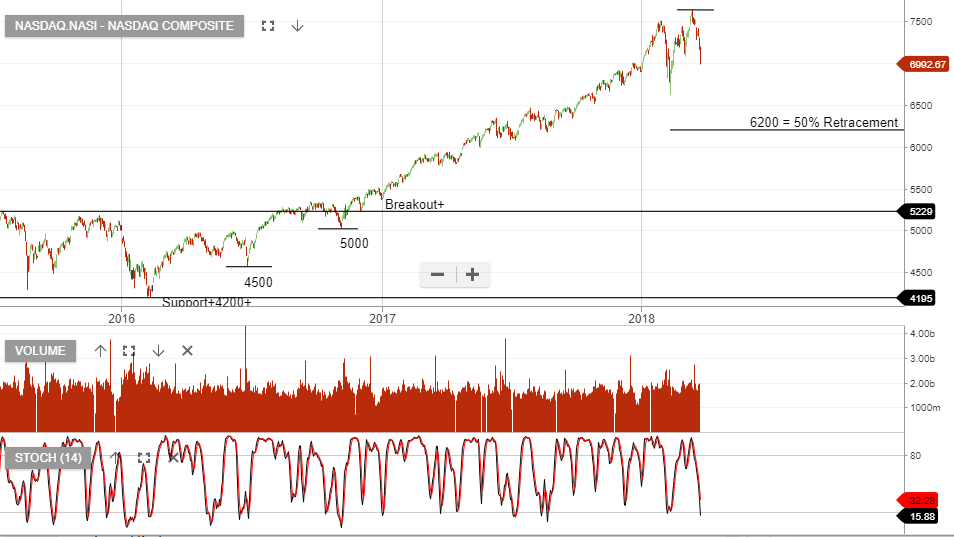 Leon has been working in the financial services industry for 18 years in management and advisory roles. Leon has extensive experience in general advice and dealings involving securities and derivative financial products.
PS 146 Securities & Derivatives, ADA 1 & 2 accreditation, Responsible Manager Certificate. Leon is authorised to provide financial product advice and deal with respect to the following financial products:
· Deposit Products
· Securities
· Derivatives
· Interest in managed investment schemes; and
· Government debentures, bonds and stocks