Our ALGO engine triggered a buy signal for MPL into the ASX close at $2.97.
This "higher low" structure is referenced to the August 23rd low trade of $2.66.
The half-yearly results released on February 16th were mixed: net profits grew by 6% but net investment income was 15% lower at $69 million.
As such, we would consider MPL a buy/write opportunity when the share price rises back into the $3.10 area.
MPL will pay a 6.75 cent dividend on September 28th, which puts it on a 4.4% annual yield at current prices.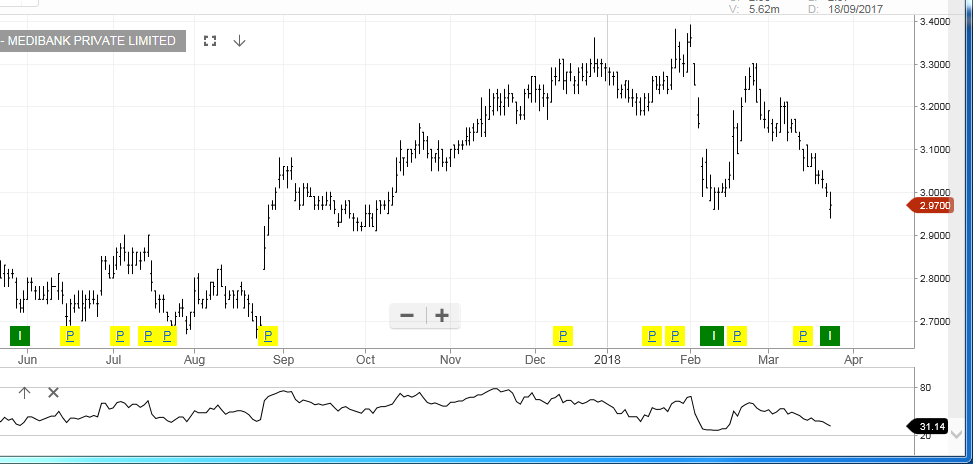 Medi-Bank Private