Our ALGO engine triggered a buy signal on Bluescope Steel into yesterday's ASX close at $14.56.
The "higher low" price pattern is referenced to the $13.50 intra-day low posted on February 6th.
BSL reached an all-time high at $16.80 on March 2nd before falling over 14% to $14.40 on the threat of steel import tariffs from the USA.
We added BSL to our ASX Top 100 model portfolio on February 6th at $14.15.
BSL is currently trading at 12X 2018 earnings and we see the next upside resistance area near $15.85.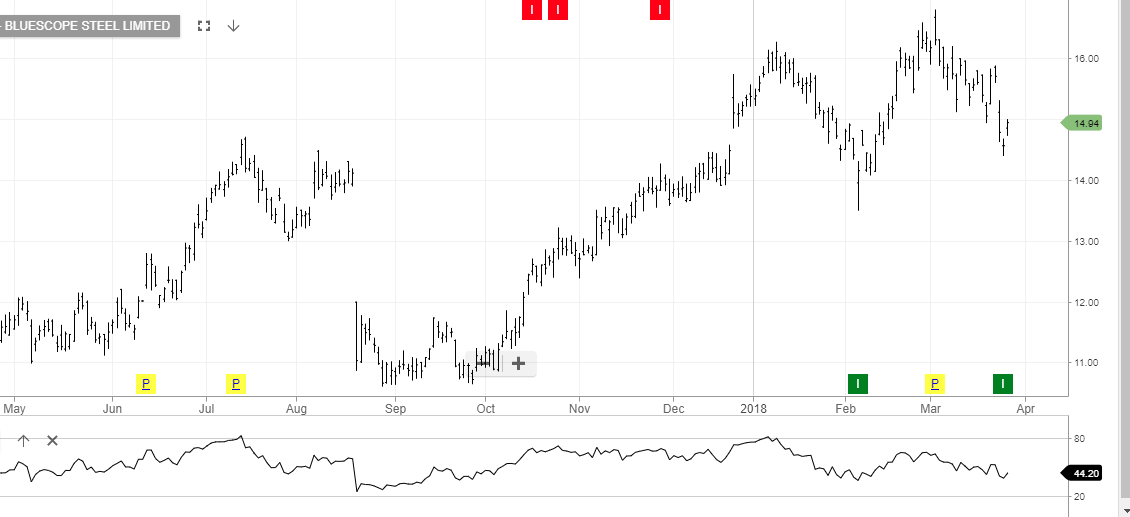 Bluescope Steel