Our ALGO engine triggered a buy signal on Bluescope Steel into yesterday's ASX close at $14.56.
The "higher low" price pattern is referenced to the $13.50 intra-day low posted on February 6th.
BSL reached an all-time high at $16.80 on March 2nd before falling over 14% to $14.40 on the threat of steel import tariffs from the USA.
We added BSL to our ASX Top 100 model portfolio on February 6th at $14.15.
BSL is currently trading at 12X 2018 earnings and we see the next upside resistance area near $15.85.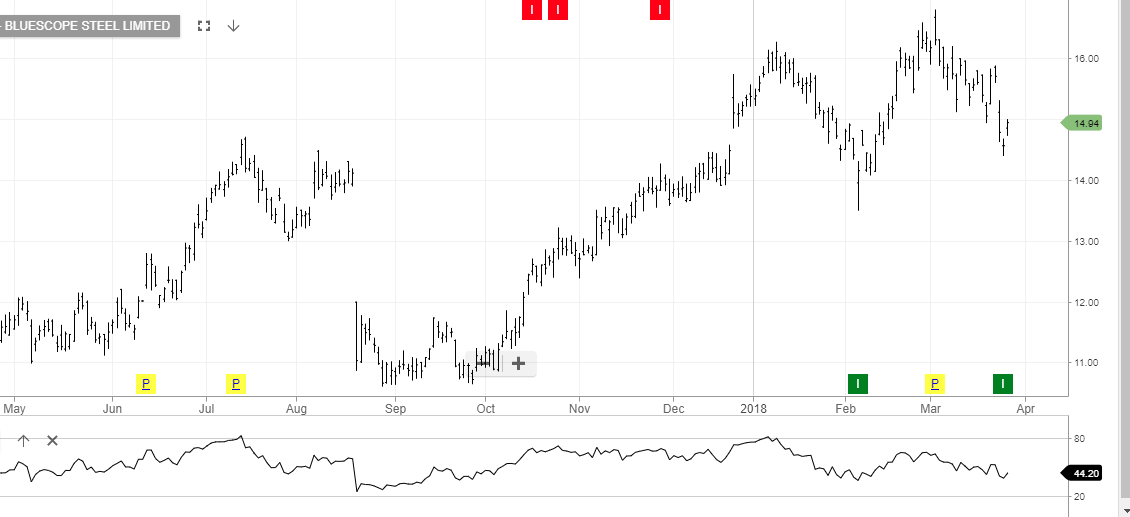 Bluescope Steel
Author:
Todd
Todd has worked in the financial industry for 20 years. During this time, his primary focus has been in the Foreign Exchange, Global Equities and Fixed Income areas. Todd has also served as a Judicial Advocate in several tax cases in the US Federal Court.