Caltex has sold off $6.00 in the past 4 weeks. With the stock now trading 13x earnings and 4% dividend yield, we expect to see buying interest starting to build.
There is no current Algo Engine buy signal, therefore investors will be well advised to manage the trade by scaling into the purchase.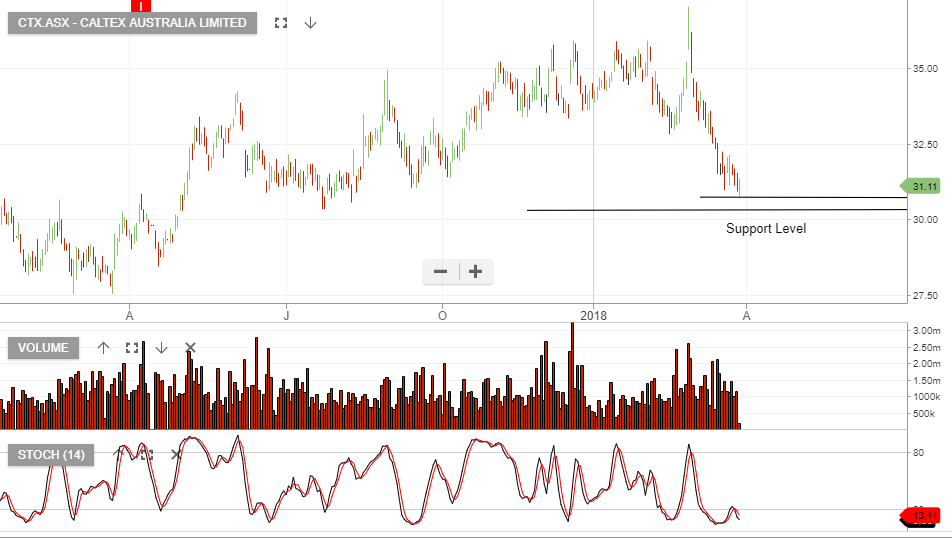 CTX
Leon has been working in the financial services industry for 18 years in management and advisory roles. Leon has extensive experience in general advice and dealings involving securities and derivative financial products.
PS 146 Securities & Derivatives, ADA 1 & 2 accreditation, Responsible Manager Certificate. Leon is authorised to provide financial product advice and deal with respect to the following financial products:
· Deposit Products
· Securities
· Derivatives
· Interest in managed investment schemes; and
· Government debentures, bonds and stocks