Medibank has been under selling pressure on fears of rising political risk.  The Labour Party appears likely to campaign into the next Federal Election with a promise to limit annual premium rate increases to 2% for two years. This is well below the 4-6% historical trend.
Despite the concern highlighted above, we view Medibank as a buying opportunity, as it approaches an oversold level.
A rally back to $3.00 should provide an opportunity to set covered call options and generate additional premium income to complement the 6.5 cent  September dividend.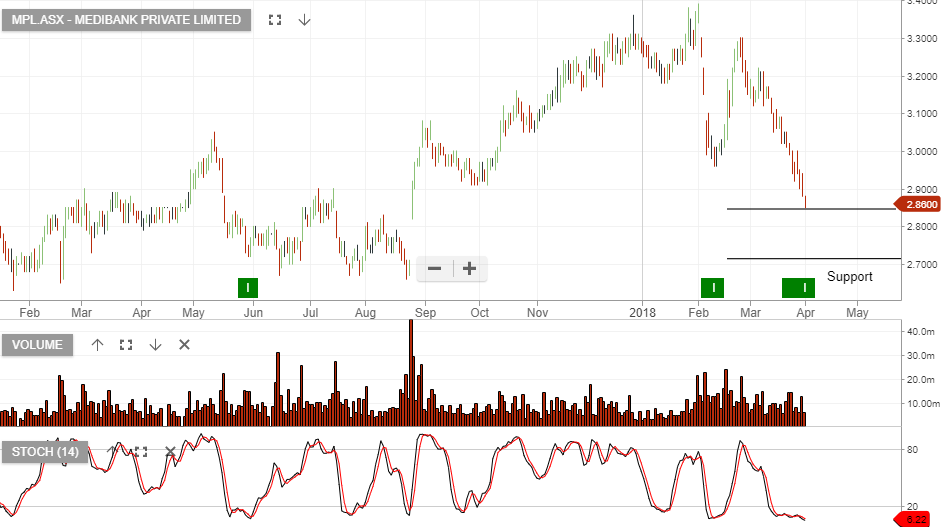 Medibank Private