Our Algo Engine recently triggered a  buy signal in IPL, and with the stock now retesting the $3.50 low, we consider this a buy opportunity.
Nitrogen based fertiliser prices progressively weakened through the 1Q, which helps explain the recent share price weakness, however, phosphate prices have proven more resilient and IPL will also benefit from the lower US corporate tax rate.
Spot DAP prices at US$410/t are above most analysts financial model forecasts and with IPL's earnings growth accelerating out into FY20, the stock now trades on FY20 yield of 5%.
FY20 revenue $3.6 billion, EBITDA $990 million and EPS $0.30.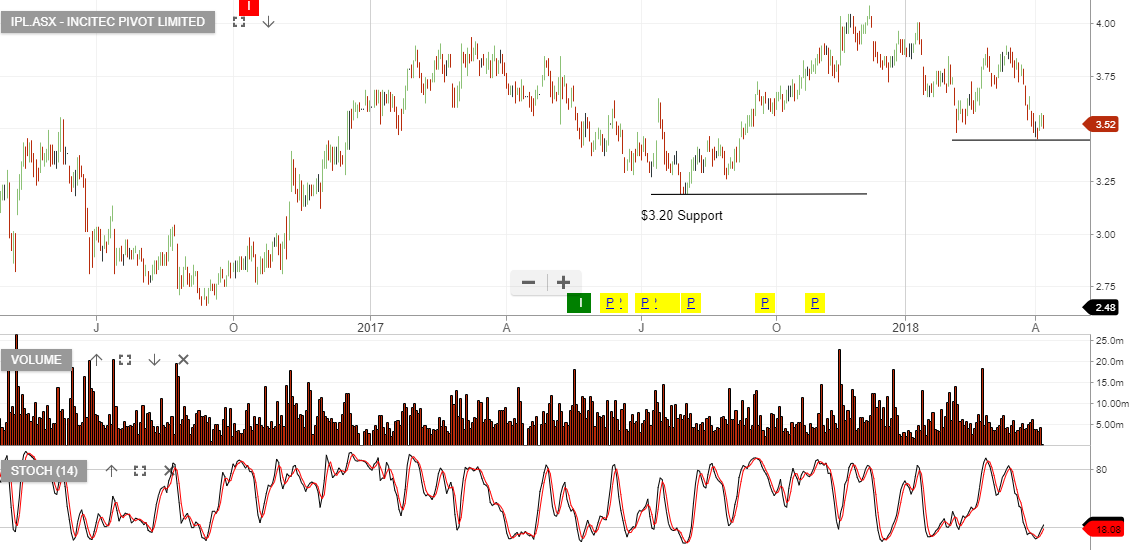 IPL
Leon has been working in the financial services industry for 18 years in management and advisory roles. Leon has extensive experience in general advice and dealings involving securities and derivative financial products.
PS 146 Securities & Derivatives, ADA 1 & 2 accreditation, Responsible Manager Certificate. Leon is authorised to provide financial product advice and deal with respect to the following financial products:
· Deposit Products
· Securities
· Derivatives
· Interest in managed investment schemes; and
· Government debentures, bonds and stocks