The Dow Jones 30 index is down over 10% this year and a pattern of "lower high" formation is building.
In addition, we have noticed a pattern of falling volume on "up days" and increased volume on days when the Dow trades lower.
24,622 now acts as the most recent level of resistance.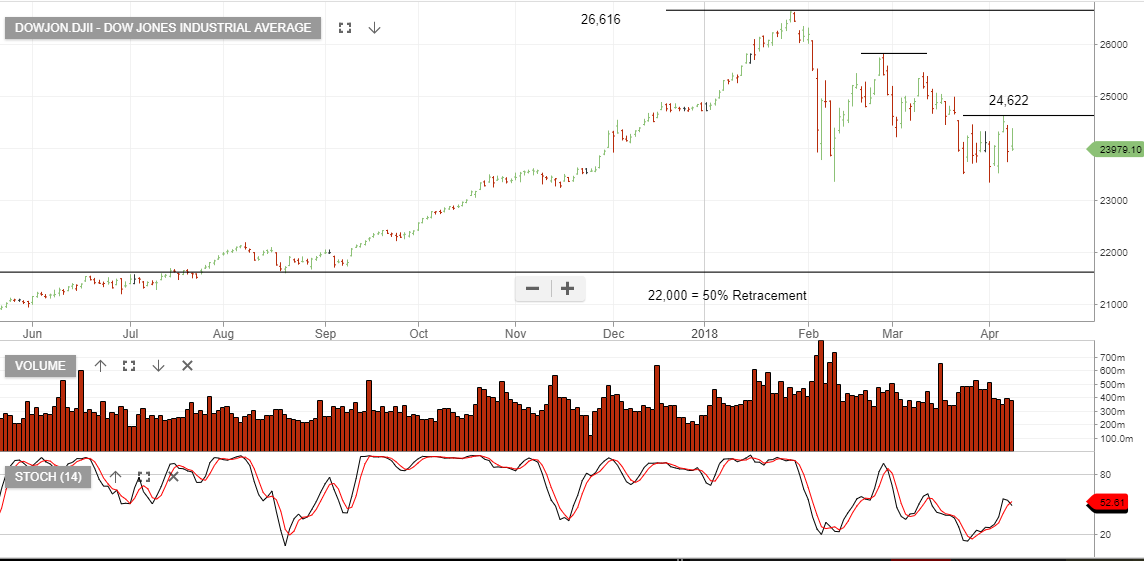 Dow Jones 30 Index