The Dow Jones 30 index is down over 10% this year and a pattern of "lower high" formation is building.
In addition, we have noticed a pattern of falling volume on "up days" and increased volume on days when the Dow trades lower.
24,622 now acts as the most recent level of resistance.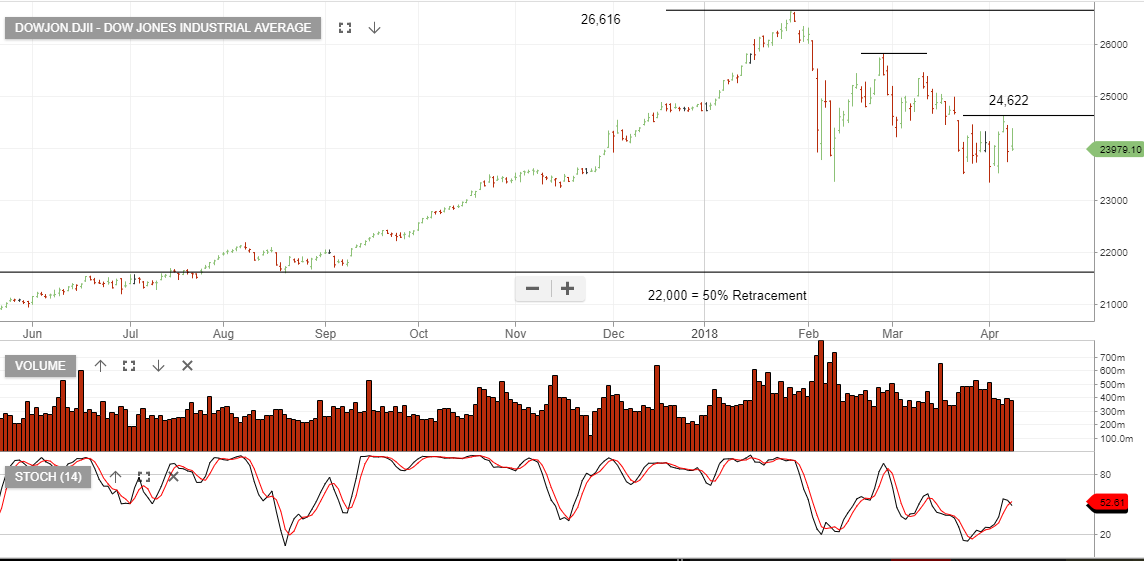 Dow Jones 30 Index
Leon has been working in the financial services industry for 18 years in management and advisory roles. Leon has extensive experience in general advice and dealings involving securities and derivative financial products.
PS 146 Securities & Derivatives, ADA 1 & 2 accreditation, Responsible Manager Certificate. Leon is authorised to provide financial product advice and deal with respect to the following financial products:
· Deposit Products
· Securities
· Derivatives
· Interest in managed investment schemes; and
· Government debentures, bonds and stocks