Since posting a low of $2.90 per pound on March 26th, the price of US High Grade Copper has risen over 6% and closed at $3.08 in NY Today.
This is good news for shareholders of OZL as the share price has traded back over $9.20 in early trade.
Our ALGO engine triggered a buy signal in OZL on December 12th at $8.60, and the stock is also included in our ASX Top 100 portfolio.
We see a key resistance area in the $9.35 area; once that level is broken, we expect to see solid range extension back into the $10.00 handle.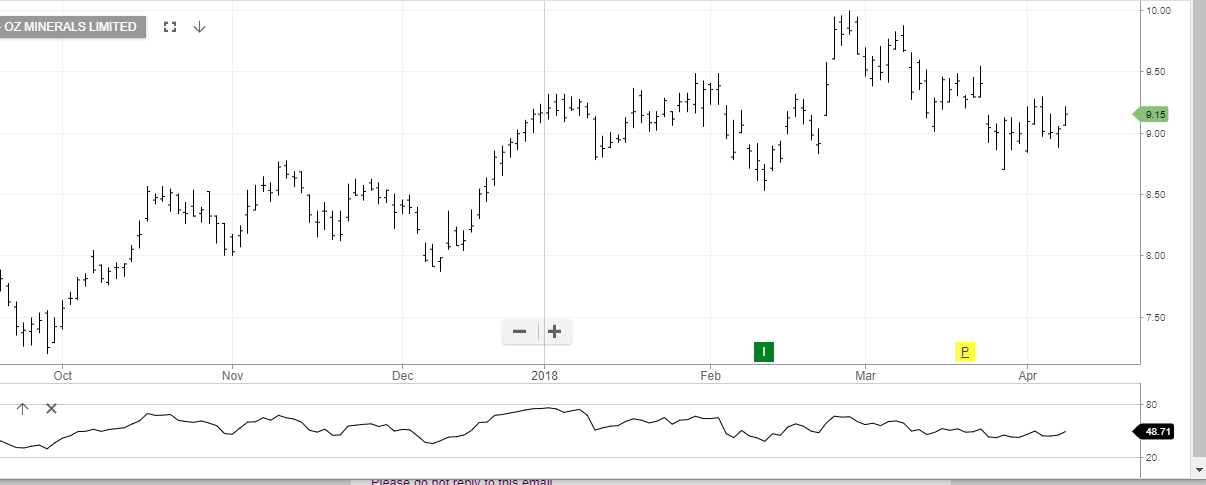 OZ Minerals