Since posting a low of $2.90 per pound on March 26th, the price of US High Grade Copper has risen over 6% and closed at $3.08 in NY Today.
This is good news for shareholders of OZL as the share price has traded back over $9.20 in early trade.
Our ALGO engine triggered a buy signal in OZL on December 12th at $8.60, and the stock is also included in our ASX Top 100 portfolio.
We see a key resistance area in the $9.35 area; once that level is broken, we expect to see solid range extension back into the $10.00 handle.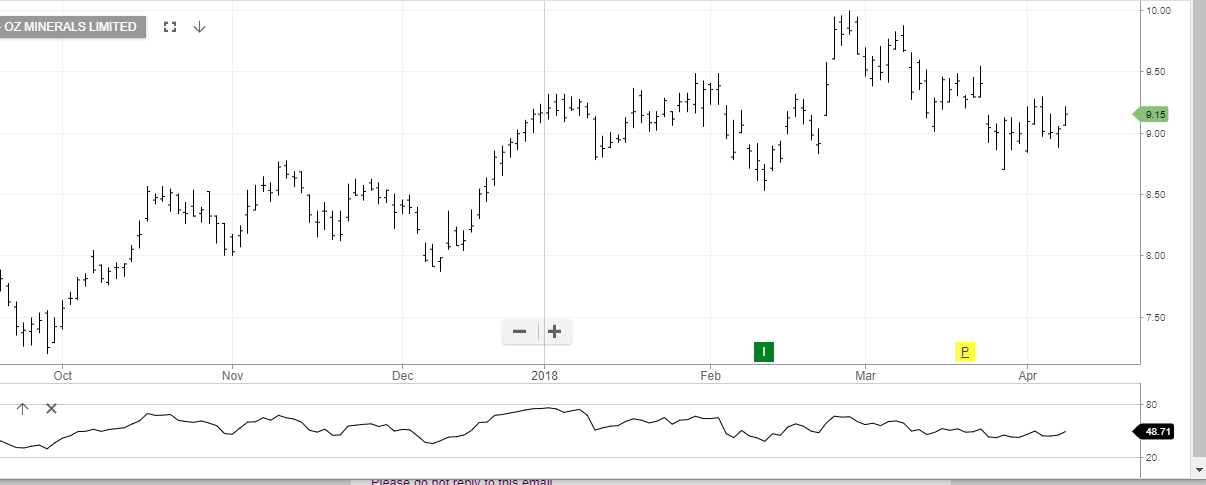 OZ Minerals
Author:
Todd
Todd has worked in the financial industry for 20 years. During this time, his primary focus has been in the Foreign Exchange, Global Equities and Fixed Income areas. Todd has also served as a Judicial Advocate in several tax cases in the US Federal Court.