The key take-away from the this week's AGM is that IAG remains confident of reducing its cost base by >A$250 million from A$2.5 billion to A$2.25 billion by 2020.
The company also reaffirmed the outlook for 10% EPS growth over the next 3 years.
IAG provides a solid buy-write opportunity with the stock retracing back from recent highs and now finding support at $7.50.
FY19 profit is forecast to be $1billiWn, EPS $0.45 and DPS $$.36, placing the stock on a forward yield of 4.8%.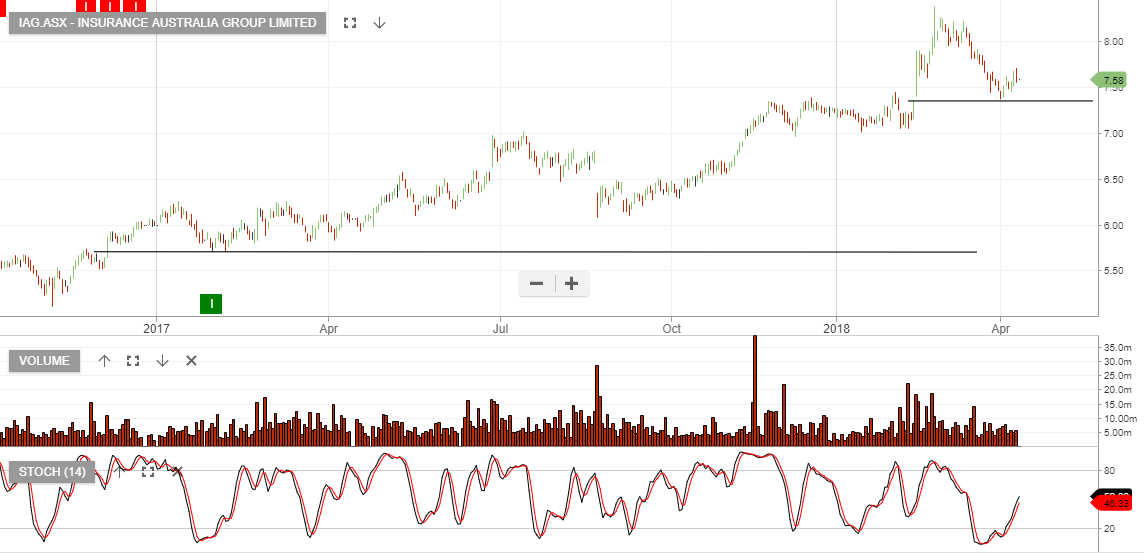 Leon has been working in the financial services industry for 18 years in management and advisory roles. Leon has extensive experience in general advice and dealings involving securities and derivative financial products.
PS 146 Securities & Derivatives, ADA 1 & 2 accreditation, Responsible Manager Certificate. Leon is authorised to provide financial product advice and deal with respect to the following financial products:
· Deposit Products
· Securities
· Derivatives
· Interest in managed investment schemes; and
· Government debentures, bonds and stocks